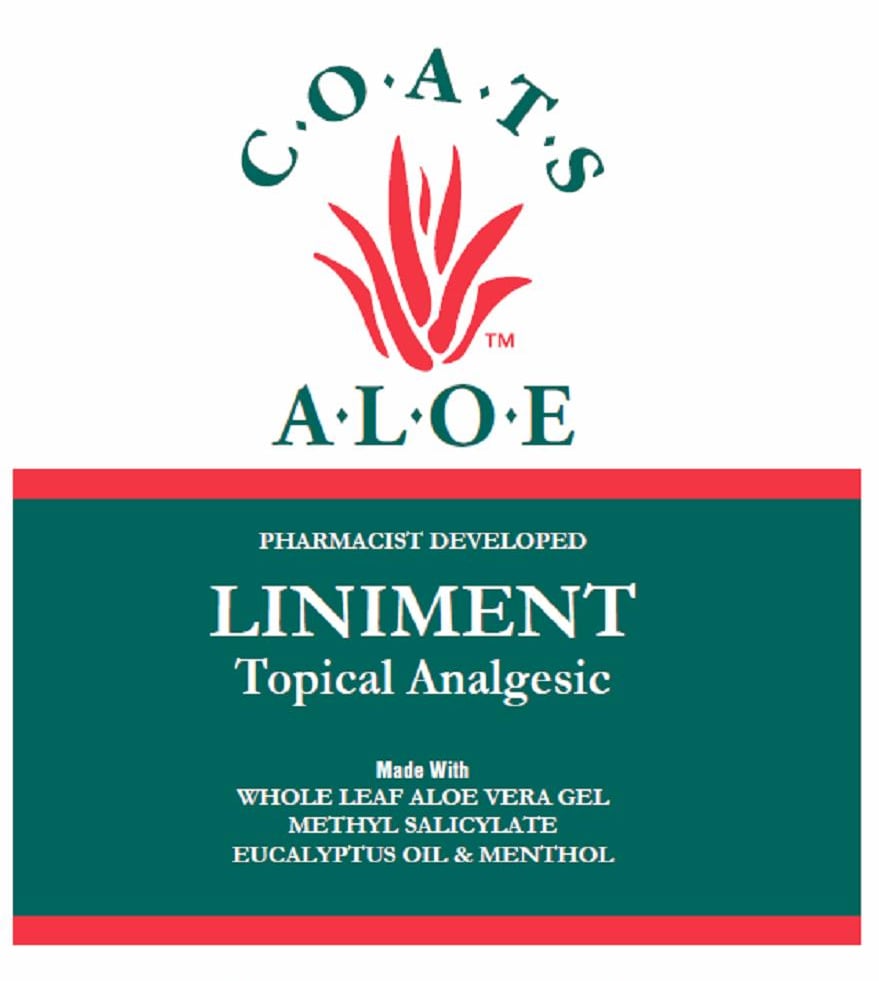 COATS ALOE™ LINIMENT TOPICAL ANALGESIC provides you with penetrating, pain relief with "heat".



COATS ALOE™ LINIMENT TOPICAL ANALGESIC is based on the same formulation as the COATS ALOE™ LOTION, but with the addition of a unique synergistic blend of methyl salicylate 10%, menthol, eucalyptus oil and aloe to provide you with deep, penetrating pain relief.


Easy to apply, no measuring required.
Uses:

Temporarily relieves the minor aches and pains of muscles and joints associated with:
bruises
athletic & sports injuries
work related pain injuries
COATS ALOE™ ANALGESIC LINIMENT is available in 2 sizes.

Provide your pharmacy with the information below to ensure you receive the
COATS ALOE™ LINIMENT